Spilled Coffee Cup Prank
$19.99 (as of April 20, 2020, 6:30 pm)
Just in case you thought that your practical jokes could get any more childish, we bring you the spilled coffee cup prank
The spilled coffee cup prank is certainly a unique conversation piece, but put in the right hands it could be the best office practical joke you have ever played

7.5"
Cup of Spilled Replica Prop
Unique Conversation Piece
Description
Are you the office joker or prankster? then live up to your name with this spilled coffee cup prank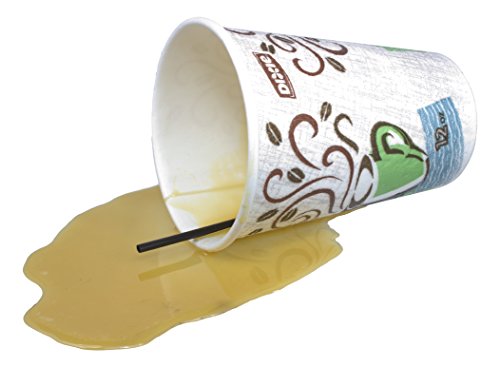 These are a great conversation starter and look so real! Fool your friends into thinking you really spilled your coffee. They also make a fun housewarming gifts for friends and loved ones.
7.5" In size
The Spilled Coffee Cup Prank is an exact replica of a normal looking office paper cup 
The spilled coffee cup prank is certainly a unique conversation piece, but put in the right hands it could be the best office practical joke you have ever played. Especially if it is placed on top of the most important document on your victims desk. Sit back and watch the madness decend as thier hard work and effort now looks and smells like Nescafe.

(Visited 89 times, 1 visits today)