Welcome to Toilet Darts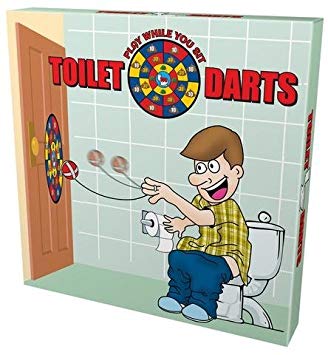 Have you ever been bored sitting on the toilet wishing you had something to do to occupy your mind while nature takes its course?
Toilet Darts Play While You Sit. Kit comes with 1 Dartboard, 3 Darts with approx 86 inch string and a Do Not Disturb Sign.
Toilet Darts
Play While You Sit
One kit per package

(Visited 10 times, 1 visits today)