Talking Donald Trump Predictor
Description
Talking Donald Trump Predictor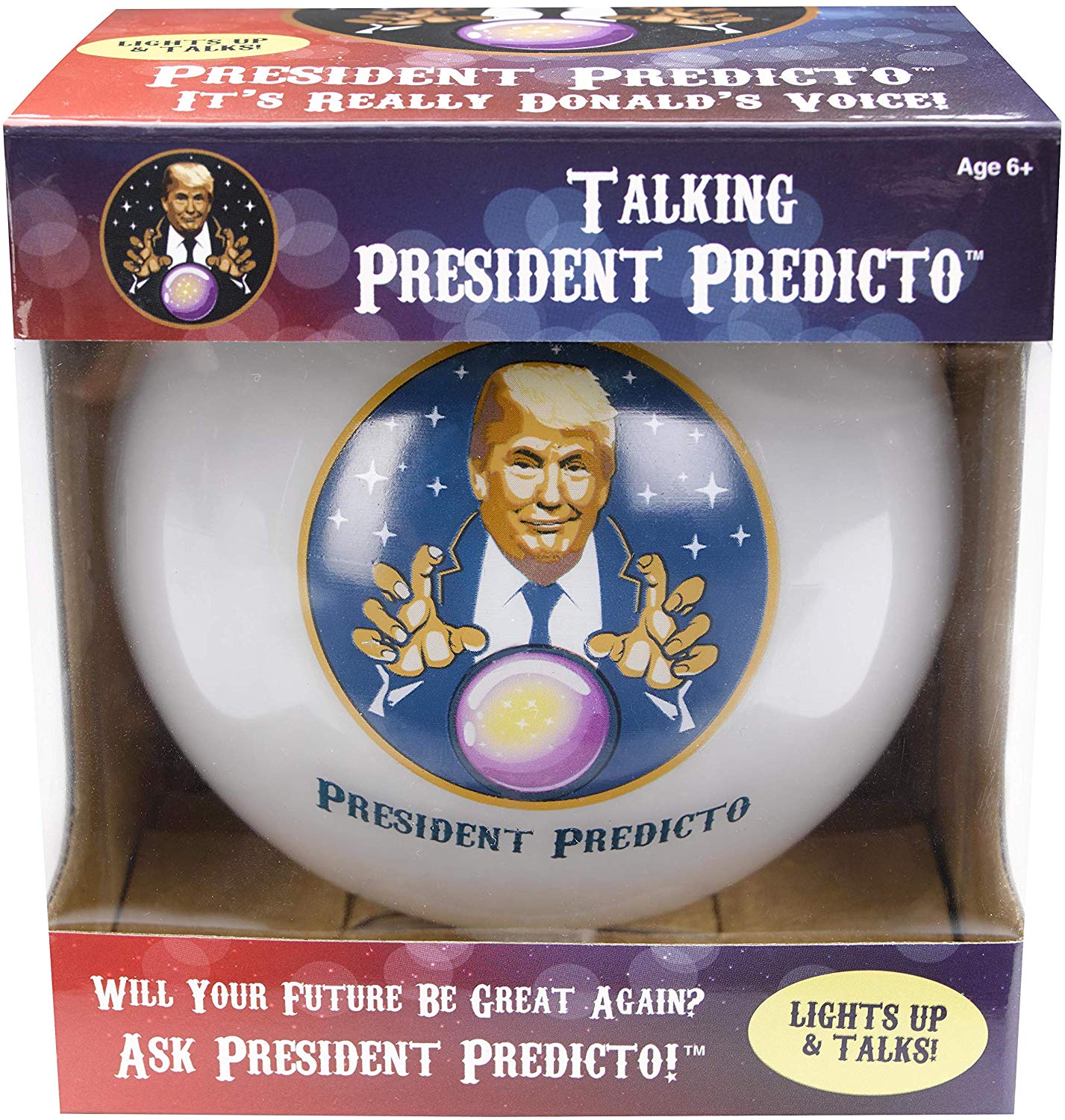 Are you looking for a fun and different adult novelty gift?  Well look no further my friends.  Now you can get your very own Donald trump predictor.  Ask him Yes or No questions and he will reveal your destiny
LET THE TALKING DONALD TRUMP PREDICT YOUR FUTURE: Just like a magic 8 ball, this will answer you in his voice 
ASK THE PRESIDENT  YES or NO QUESTION & HE'LL SPEAK THE ANSWER – with 25 possible affirmative, negative, or non-committal style answers. This will make the perfect gift for any trump lover.  Or Hater. Batteries are included
THIS ALSO PLAYS SPOOKY MUSIC, LIGHTS UP & TALKS – President Predictor is not your standard magic ball. As you wait to hear his spooky answer, the mystical LED lights dance to  creepy music & haunting background sound effects. If you want to truly embrace the moment, turn off the lights in room & get ready to experience something truly supernatural… ask him if you dare!
Want to see more of the talking Donald Trump predictor?  See this video below
This product comes in a  just 3.6″ tall and 3.8″ in diameter it's so small that you can even carry it around with you, in case you want to have any on the spot predictions.  So what are you waiting for?  Check out the latest price of the talking Donald Trump Predictor now! 

(Visited 95 times, 1 visits today)