Sorry, this product cannot be purchased.
ENORMEX Extra Large Condom Prank
Amazon.com Price: $9.99 (as of 03/10/2020 08:49 PST- Details)
Introducing The Enormex Extra large condom

For adult novelty use only and a perfect Fun prank gag gift or party accessory
Description
Prank your friends with this Hilarious Extra Large Condom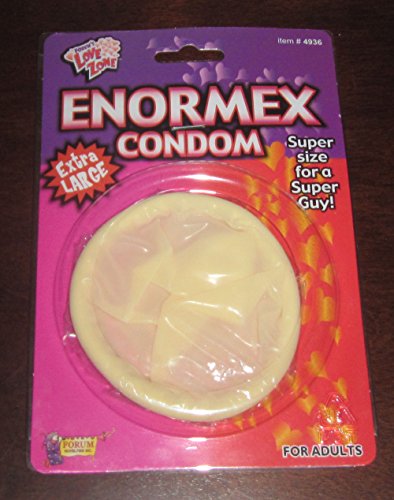 Does your friend ever joke about the size of his pecker?  then get this hilarious extra large condom.  It's great for bachelor/bachelorette parties Super size up for a super guy!
The Enormex extra large condom is for adult novelty use only- In case you didn't realise,  and no!!!!!! you can't use it for real…… 🙂

(Visited 324 times, 1 visits today)