Sale!
Dad Fake Beer Belly Fanny Pack
$7.30 (as of April 20, 2020, 5:30 pm)
 Dadbod fake beer belly fanny pack.

This fake beer belly fanny pack is almost real 3D printed quality! It really makes you quite attractive on street, during parties,travelling around and sports. In fact you will look cool anywhere you wear it.
This is great for a christmas gift or bachelor party prank. So get it now!
Description
Fake Beer Belly Fanny Pack
Dad bod Fake beer belly fanny pack makes you look like you have a dad body without gaining weight! perfect for gifts and pranks
Big belly Dadbod waist pack bum bag storage bag available in stock
This dad bag dadbod belly fanny pack will make you look the part in any party or day out!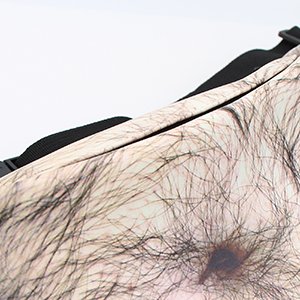 Material:PU Canvas.Water-resistant design makes your cash phone accessories away from water.Not completely waterproof.
Size 40*16cm.Large capacity and solid INVISIBLE zipper keep your things a lot and safe when you get fitness or running.Free your hands!
Length 110cm.Fit most thin person to have a big belly.Adjustable waist belt with solid buckle and canvas strap.
Free return guarantee if not satisfied after receiving.Wanna be the first one to get this funny fake beer belly fanny bag?
Make sure your order sold by Fandicto.Shipping and quality guaranteed.Patterns keeping updated…

(Visited 138 times, 1 visits today)
Additional information
| | |
| --- | --- |
| Brand | |
| Size | |
| Color | |
| Department | |
| ProductGroup | |
| ProductTypeName | |